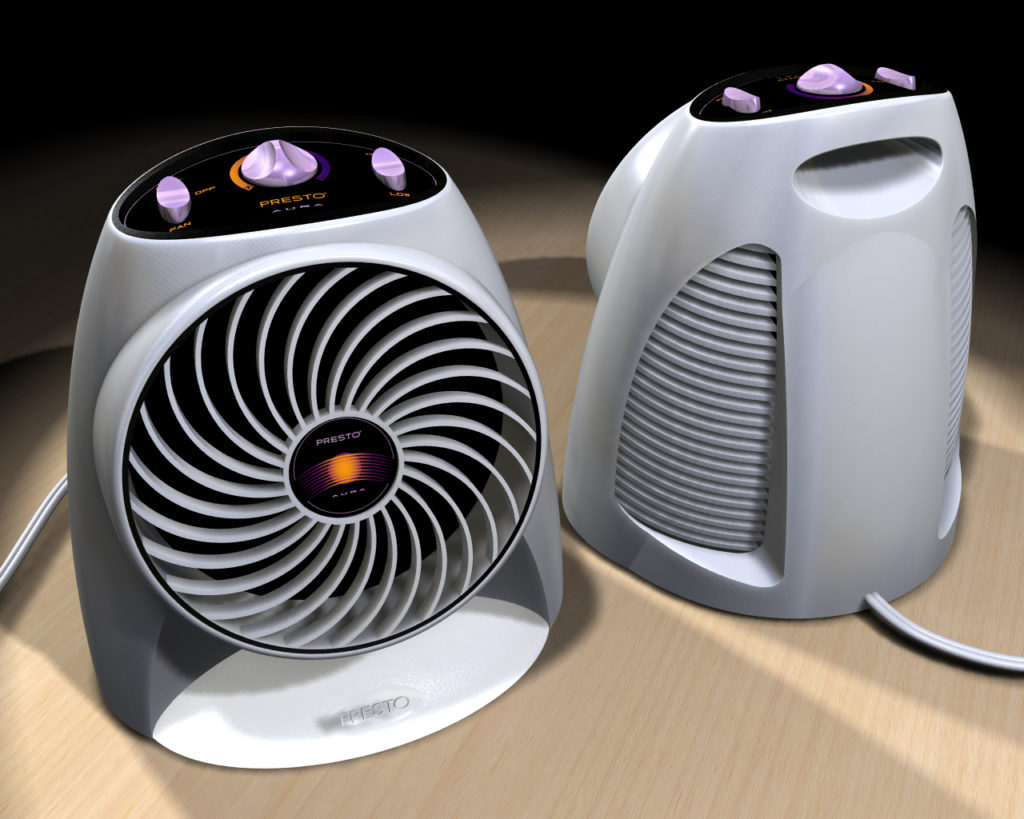 Presto AURA Electric Heater with Fan
National Presto Industries, home of world famous Presto® Pressure Cookers, Pressure Canners and innovative Electric Appliances. National Presto is recognized as a leader in the electric housewares industry due to its long history of innovation which has created major new categories of products.
The AURA electric heater with fan concept was developed for a major US retailer and was revitalized with upgraded styling and an innovative night light feature which satisfied Underwriters Labortory testing requirements for an indicator light to signal the heater was plugged in and also provided a soft glow illumination during overnight hours of use.
Scope of work: Concept sketch development, Alias surface modeling, branding development, color/finish specifications, graphic design layouts and presentation renderings.